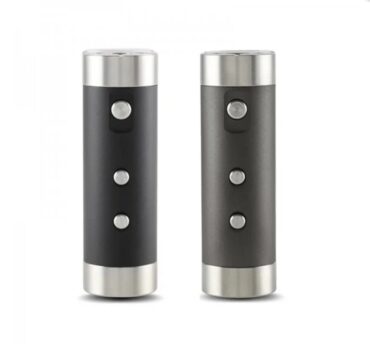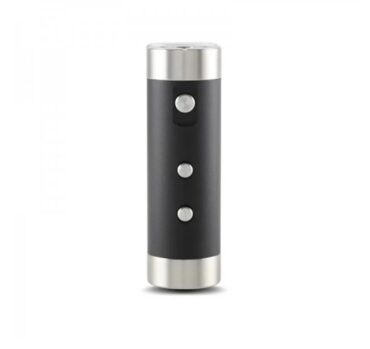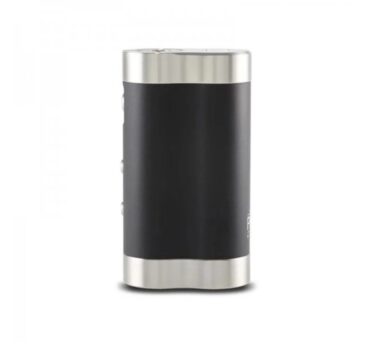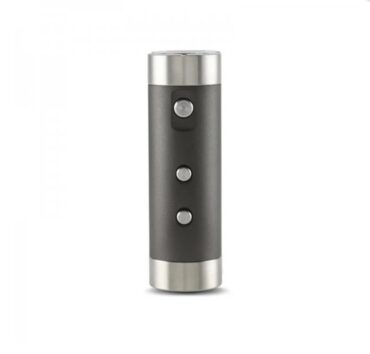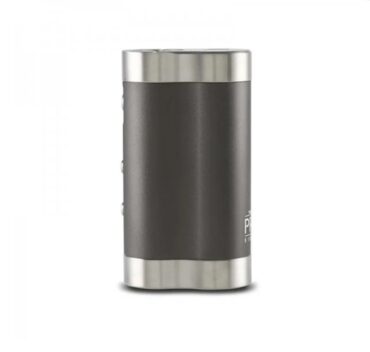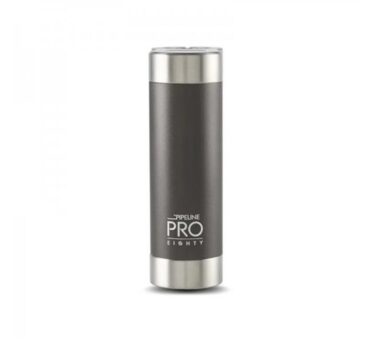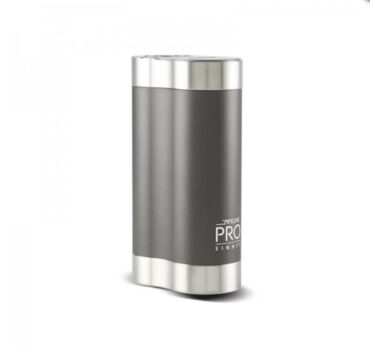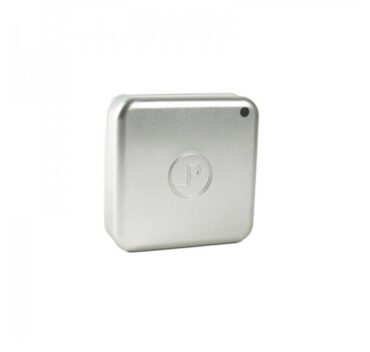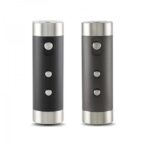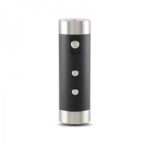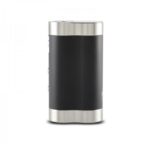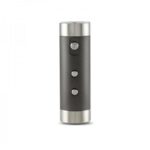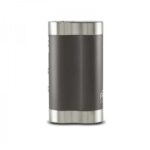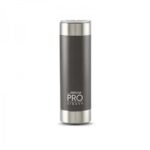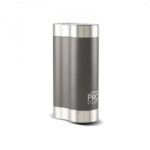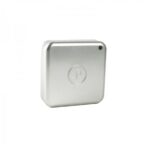 PIPELINE PRO EIGHTY
229,00€
High-end mod made in Germany

Material: Stainless steel 1.4305 and aluminum

Works with an 18650 battery.

DICODES Chipset.

Measurement of internal battery resistance

Automatic performance tuning for batteries.

OLED screen

Height: 76mm

Diameter: 24 mm

Width: 41mm
Περιγραφή
Επιπρόσθετες Πληροφορίες
Περιγραφή
PIPELINE PRO EIGHTY
The PIPELINE PRO EIGHTY is a high-end Mod made in Germany operating with an 18650 battery. This mod-box has 5 modes: Variable power, temperature control (use of several resistive wires possible), variable power with overheating protection ( Heat Protection), variable power with boost (Power boost) and Bypass mode (unregulated electronics, overload protection).
The PIPELINE PRO EIGHTY mod introduces a new feature to measure the internal resistance of the inserted 18650 battery. If the battery is at the end of its life, not very powerful or unsuitable, the performance of the mod will be automatically adjusted in order to provide even more security to the user.
Discreet and compact high-end mod-box, the PIPELINE PRO EIGHTY is only 76 mm high and 41 mm wide for a diameter that accepts atomizers up to 24 mm while benefiting from a positive Beryllium copper stud for maximum conductivity.
We recommend the use of an IMR or INR battery ("High-drain" battery) with a discharge capacity of 20 Amps (unprotected).
For optimal operation of the temperature control, we recommend the use of the resistive wire Dicodes-Wire Resistherm (NiFe30).
Technical characteristics :
– From 5 Watts to 80 Watts
– Positive contact in copper-beryllium
– Maximum output voltage of 11V
– Output current up to 22A
– Adjustable positive contact mounted on a spring
– Measurement of the internal resistance of the battery
– Automatic adjustment of performance for end-of-life, low-power or unsuitable batteries
– OLED
screen – Temperature control (possible with different resistive wires)
– Heat protection
mode – Power Boost
mode – Bypass mode (unregulated but electronically protected against overloads)
– Adjustment possible cut-off voltage of the battery from 2.5V to 3V
– Measurement of the resistance of the atomizer
– Display of the voltage of the battery under atomizer load
– Adjustable screen brightness
– Stealth mode, screen off
– Menu scrolling speed setting and display –
Standby setting
– Battery capacity measurement
– Information menu
– Resistance range of atomizer supported: from 0.05 to 5ohms
– Reverse polarity
protection – Overheating protection
– Charging connector under the Mod (for docking station not included)
– Unique serial number
– 2-year warranty electronic


More details :
– Connection: 510 on spring
– Material: Stainless steel 1.4305 and aluminum
– Height: 76 mm
– Diameter: 24 mm (atomiser)
– Width: 41 mm
– 4 colors available: Black, Dark grey, Blue or Violet
Made in Germany by Dicodes
Resistive wire recommendation for temperature control : Dicodes Wire NiFe30
This device is sold without battery.
Be careful to only use unprotected batteries with your PIPELINE EIGHTY.