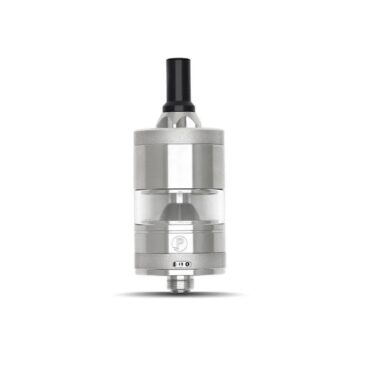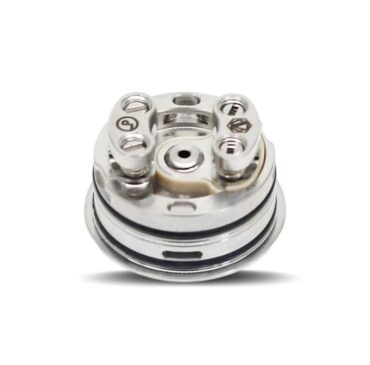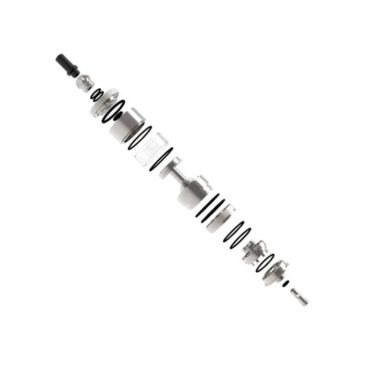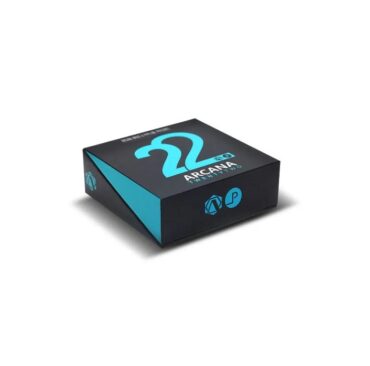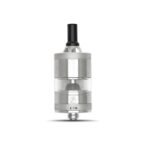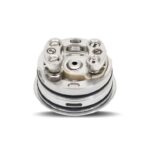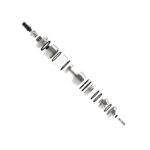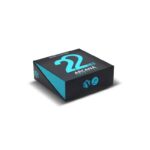 Arcana 22 RTA Atomizer
99,90€
Arcana 22 RTA high-end rebuildable atomizer developed by PIPELINE and Arcana Mods. 22mm diameter. MTL, RDL and DL.
Περιγραφή

A high-end rebuildable atomizer
The Arcana 22 represents the new high-end rebuildable atomizer from modder and enthusiast Arcana Mods. Like the Chariot RTA, this one benefits from all the know-how and experience of two major renowned brands: PIPELINE and Arcana Mods. Passionate about the world of high-end electronic cigarettes, it is only natural that this partnership be tied again for the creation of the Arcana 22 RTA atomizer.
The quality of manufacture as well as finishes are top flight. This rebuildable is made using high quality 316L stainless steel. It also comes with a pre-installed borosilicate glass as well as an additional PSU tank . Once the tank is installed, no joint is visible in order to favor the aesthetics and design of this Arcana 22 which represents a sober and elegant atomizer at the same time.
In order to adapt to the majority of mods and to ensure a good connection, the positive pole is simply adjustable. Thanks to its diameter of 22 mm , it will also be possible to use it in most boxes. Compact, it measures only 34.5 mm in height (excluding drip-tip) .
The mouthpiece (Tip) is also made of black POM so as not to conduct heat and to provide more pleasant comfort on a daily basis. The stainless steel base of the drip-tip is also compatible with the tips of the Chariot RTA.
Thanks to the experience and know-how acquired by Arcana Mods and PIPELINE, this Arcana 22 RTA atomizer represents a pleasant product both in terms of aesthetics and use. Great care has been taken in manufacturing and finishing, for this versatile rebuildable atomizer .
The rebuildable Arcana 22 RTA atomizer
This rebuildable Arcana 22 RTA atomizer has an airflow (airflow) allowing it to be used both in indirect inhalation ( MTL ), and in direct inhalation ( DL ) or direct restrictive ( RDL ). This is made possible thanks to a system operating through airflow screws while having been built to be able to combine these 3 types of draw. No less than 4 airflow screws are included , ranging from 0.8 to 1.4 mm. Other screws are available as an option up to a maximum of 2.6 mm .
Despite its very compact dimensions , the tank can accommodate up to 3.5ml of e-liquid in total. For fans of ultra-discreet atomizers, a 2ml Nano kit is also available as an option, reducing the total height to 29mm.
Top filling is both simple and efficient thanks to the integrated Liquid Control . Turn the top cap anti-clockwise to close the arrival of e-liquid and thus open it to fill the tank. Performing the reverse manipulation, the top cap closes and opens the Liquid Control again. Simple, practical and effective !
Thanks to a reduced evaporation chamber , the rendering of flavors is maximized and fully optimized. This makes it possible to obtain faithful and intense flavors , whatever the preferred air draft. The assembly plate is also easy to handle while having enough space to install the resistance and the cotton.
The airflow screw can easily be replaced via the 510 positive pole, even if a coil is in place, in addition to the adjustable airflow through the outer ring.
The Arcana 22 atomizer is a complete high-end rebuildable, benefiting from a design studied to combine practicality, simplicity, sobriety and elegance at the same time. Thanks to its many advantages and its great versatility, it is pleasant to use every day while emphasizing the flavors. Confirmed vapers will certainly be delighted with this product developed by Arcana Mods and PIPELINE!
Features of the Arcana 22 RTA Atomizer
– Capacity of 3.5 ml
– Top filling
– Suitable for an MTL, RDL and DL vape
– PSU and glass tank included
– Integrated Liquid Control
– Reduced chamber to maximize flavors
– Dimensions: 34.5 x 22 mm
– Unique serial number
Arcana 22 RTA Kit Contents
– 1 x Arcana 22 RTA atomizer with glass tank
– 1 x PSU tank
– 4 x Airflow screws (0.8 mm, 1 mm, 1.2 mm and 1.4 mm)
– 1 x Drip-tip base
– 1 x Arcana Tip 22 in POM
– 1 x Tip "Curvy Short" in POM
– 1 x Maintenance kit
– 1 x User manual